About Pillar Mortgage
We are here to help you make the right decision when it comes to choosing mortgages. Our client-first approach lets us understand your needs and provide you with the best possible outcome. Whether you are building a home or a first-time home buyer, it's all about "The Discovery"! Contact us for a free discovery call.
Free Discovery Call!
Find out why so many customers choose Pillar Mortgage. Whether you are building a home or a first time home buyer, it's all about "The Discovery"!
Have Questions?
Our "Client First" approach provides you with informed options when making decisions about the mortgage process. Let us answer any questions you might have.
Find the Best Loan for You!
Purchasing a home is one of your most important financial decisions. Let us help you get the facts before you buy and help pick the loan that's best for you.
Read Bio
"I have been originating mortgage loans for over 15 years in the Omaha area. I was born and raised in Omaha; I love this town and the people Omaha attracts.
When I am not at Pillar Financial I love golfing, fishing, cooking in my stone pizza oven, and having a nice glass of wine. I have an even greater passion for serving people, whether it is at work, my neighborhood or my church.
I am blessed to work with my best friend Nancy, my lovely wife of over 26 years. I have 3 children; two of which are gifted in music and ministry. I am tone deaf and am not sure where their awesome talents came from! The third child, Boomer the Boxer, is hairy, slobbery, slightly overweight, loves to chase rabbits and squirrels, and thinks everyone is his best friend. They say dogs are a reflection of their owners and they are correct!"
Read Bio
"I have lived in the Midwest most of my life and I have always appreciate the hard-working culture the Midwest offers. In my younger years, I played hockey and chased my dream of someday becoming a professional hockey player! I even relocated to Colorado to chase that dream. Hockey taught me to outwork my competitors, move fast, and be decisive as my team members were always counting on me! When that dream ended, I moved back to Omaha and started a family. My wife and five lovely daughters share a passion of working hard, playing hard, loving hard, and serving others! Over the years, most of my work experience was in managing and even owning a business. The work was good but lacked validation for me and real impact on clients' lives. Understanding that life is short, I knew I wanted my next career to make a difference, bless people, and change lives!
The mortgage industry meets my life goals with respect to both having a lasting impact and a responsibility to my clients' personal and practical needs! I chose Pillar Financial Mortgage when I realized their company core values align with mine and have enhanced my vision for the future! Now I work hard, serve hard, love hard and play hard! As a man and a family, we have never been happier!"
Read Bio
"I grew up in Missouri Valley, IA (just north of Council Bluffs) and have lived in the Omaha area since 2011. I have loved every minute of it! I love that Omaha is a very tight knit community and love the people I get to interact with on a daily basis! At Pillar Financial, I am a Loan Originator on the Guinan Team as well as the Head Processor. I am very blessed to work with my lovely wife and my father-in-law. I love being part of a team that helps others in what may be one of the biggest financial decisions they make.
When I am not in the office I love to golf, work on my house, and spend time with friends and family. My wife and I got married in 2016 and we love to go on adventures together as well as relaxing with our new puppy!"
Read Bio
"I grew up here, I raised my kids here, and I can appreciate the family atmosphere that seems to define this city. Here at Pillar Financial, we carry through with that same family atmosphere (yes, some of us are literally family!) But even if we are not all related by blood, we operate as a close-knit family and we would have it no other way!
I have been blessed to be a wife and stay at home mother! Now that my kids are grown, I am blessed to be a part of the Pillar team and support my husband Jerry as he leads this company! On a personal level, I enjoy worship at my church, especially when my kids are playing or singing, as well as gardening and leading women in our women's ministry at church. I have a huge heart for people and love getting to work at a place where I can express that every day!"
Read Bio
"I was born and raised in Omaha and wouldn't have it any other way. This city has always had an especially inviting culture and plenty of friendly faces. At Pillar Financial, I am a Loan Originator on the Alex Guinan Team.
My deep passion for Jesus, music, and people are truly what drives me. I received my vocal degree from college and am heavily involved with worship at my church. Music is at the very core of who I am. I also love spending time painting, writing poetry, doing photography, and grabbing a cup of coffee with a good friend as often as I can. Traveling and experiencing different cultures is a huge thrill for me and I think that rainy days are the best kind of days around! Working with my best friend and husband Alex is such a huge blessing and I am honored to get to do life with him!"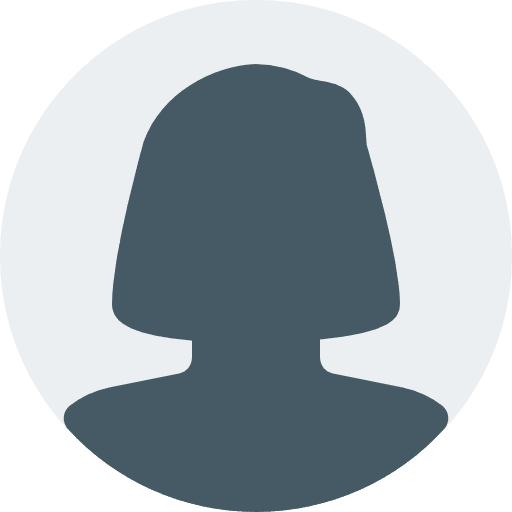 Paula Paulson
Mortgage Loan Originator
NMLS# 254980
Read Bio